Daylight utilisation increases comfort and productivity in offices, conference and training rooms, and living areas.
Too much daylight can cause undesirable glare. By using different slat positions within a blind, this problem can be prevented.
Double Blind
The WAREMA double blind is particularly comfortable and versatile. The blind features two independently controllable sections. For example, the slats can remain closed at the top while the lower section is opened to permit a view out. In this way, the blinds can be adjusted to create ideal lighting conditions for every working situation.
The "daylight transport element" accessory directs daylight incident on the upper blind section to the room ceiling to create a diffuse distribution of daylight.
The lower slats can remain closed to provide glare protection for the user. The subdivision of the blind sections can be produced as required by the user.
Both sections are controlled via a motor in a mutually dependent fashion.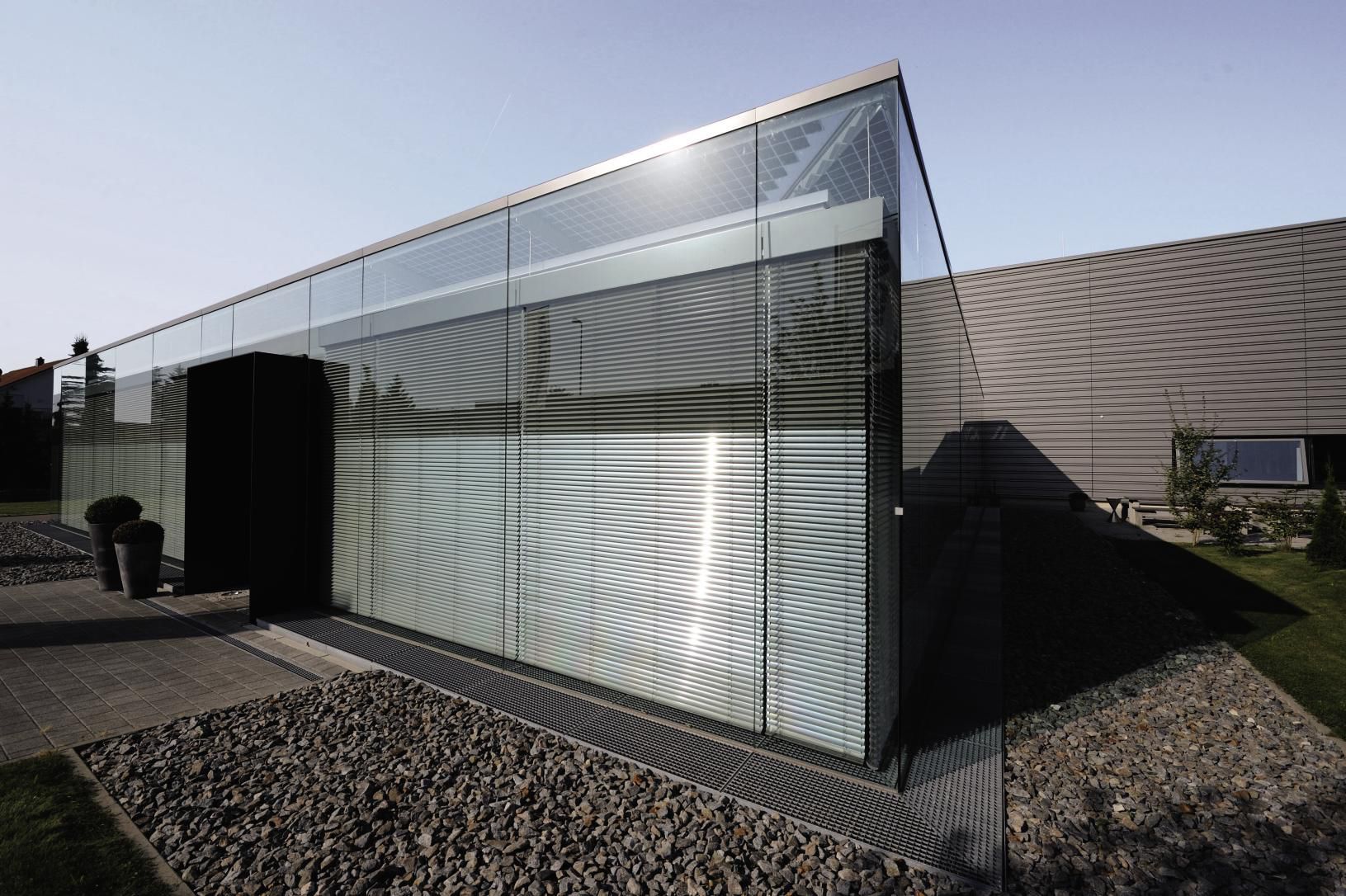 Daylight Guiding
WAREMA daylight guiding venetian blinds are specially designed for transporting daylight. They effectively guide light across the room ceiling and far into the room interior. In many cases, this can eliminate the need for artificial lighting.
At the same time, they protect the room against heat radiation. Special concave slats with highly reflective surfaces keep the room from heating up. In addition, the distance between slats is smaller than on external Venetian blinds.
This effect is enhanced in combination with sun protection glazing, which is often used in larger buildings.
An intelligent control unit can allow users to enjoy the benefits of these blinds with consistency: a slat tracking system based on the position of the sun ensures the optimal balance between daylight utilization and heat protection.
Daylight guiding venetian blinds are installed in closed double skin facades or directly in the room interior.
You can choose with 3 different sizes of slats from 2" to 3" (50, 60 and 80mm)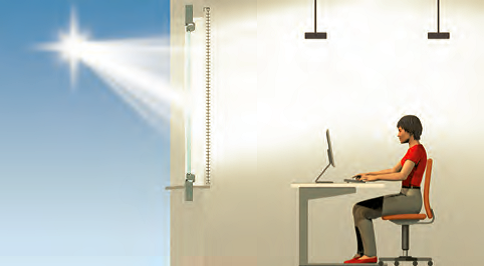 2 shapes are available:
Perforated slats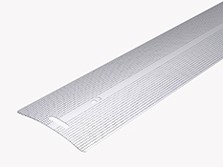 with different size of holes


A better view with perforated slats
These special slats are perforated on the room side. If 100% of the slat is perforated, the blind therefore appears transparent when closed.
This avoids glare without blocking the view to the outside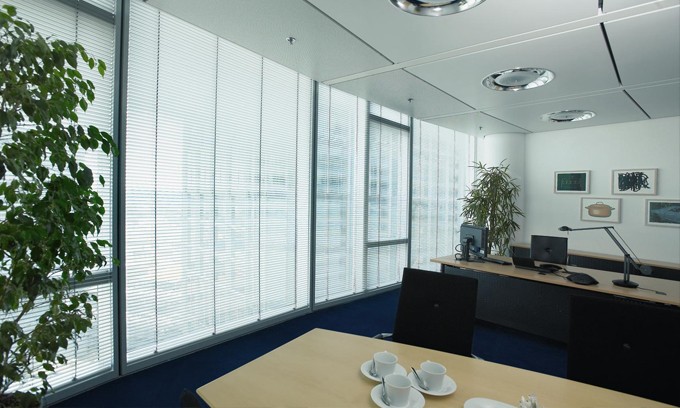 Genius slat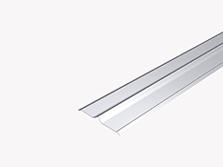 The profile of the Genius slats was optimized for best possible daylight utilization in combination with effective protection against summer heat and glare control. For internal use or use in double skin facades, the special coating of these slats allows very high reflectance to the outside. This ensures very good protection against summer heat. The slat sides facing the room feature a matt coated surface, ensuring that the requirements for glare control are met. The special shape of the Genius slats makes the control of the blinds very easy. They can stay open during most of the day, allowing very good vision to the outside. The possible total energy transmittance achieves very good values even when the slats are open.