CPHBA, LLC:
C
onstruction
P
rogress for
H
ome,
B
uilding and
A
utomation
Construction Progress for Home, Building, and Automation (CPHBA) was created in 2014 in California to provide support to architects, engineers and builders on the use of intelligent product technologies.
Health, Wellness and Environment are very important to Construction Progress and this translates by its commitment to always offer the best solutions for its customers.
The company is expert in the field of solar protection, swimming pool water filtration, as well as natural sunlight and motorized opening systems.
CPHB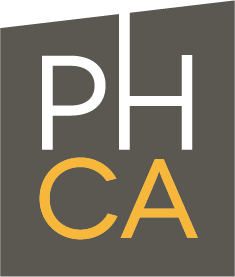 A is actively involved with Passive House California Association (PHCA)
Passive House represents today's highest energy standard with the promise of reducing the energy consumption of buildings by up to 80% while providing superior comfort and air quality. PHCA is a group of building professionals who advocate the Passive House Standards by increasing public and media awareness.
Cyril PETIT, CEO and founder of CPHBA LLC
Cyril is a versatile engineer who worked in different industries like railroad, aeronautics, aerospace, automotive and the building construction one. He has always been passionate about the technologies of the future, no matter what industry he worked for.
Before starting CPHBA, he developed 3 patents while working in Research and Development for the Millet Group, already creating smart and efficient new lines of products fighting discomfort problems and energy overconsumption.
Cyril moved to California in 2014 to start CPHBA. Since then, he has been able to provide his support and expertise to local builders, engineers, architects and homeowners with a green mindset.
Now, he became an award-winning expert in smart shading solutions, by finding the perfect solutions when working on complex projects including sophisticated automation systems. In 2018, the first Passive House built in Los Angeles, CA named PHLA+ has become a "benchmark" for demonstrating how to obtain savings by drastically reducing and controlling the solar heat gains and, at the same time, how to create very comfortable areas inside the house.