CPHBA respects the privacy of his customers and gladly signs Non-Disclosure Agreement (NDA) when needed.
Villa Sarbonne: luxurious remodeling project – Bel-Air
Villa Sarbonne was originally built in 1964 but has been recently renovated by the Arya Group. The result is a sprawling 25,000 square foot modern residence with an additional 20,000 square feet of outdoor decks, patios and gardens. Amenities include large open concept living rooms, a gourmet kitchen, movie theatre, an art studio, a spa with sauna, a steam room, massage room, rooftop deck and a state-of-the-art glass garage with car elevator. There are nine bedrooms and fifteen bathrooms throughout. Villa Sarbonne was sold in 2019 for $ 75,000,000.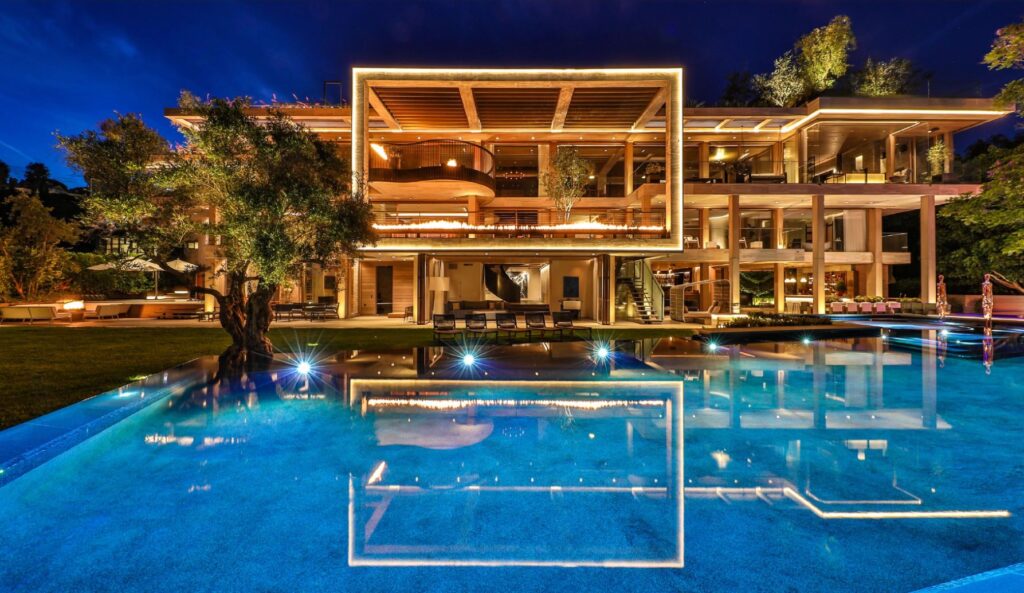 Villa Rockingham: luxurious refinement project – Brentwood
Villa Rockingham is a brand new mansion located in one of L.A.'s most exclusive enclaves.
Set behind gates in the upscale Brentwood Park, the Spanish transitional estate features a three-car garage, car yard, and gardens to the front and back. Interior spaces are airy, with seamless indoor/outdoor living and warm hardwoods.
The rear garden is now furnished with a gigantic patio passing over the swimming pool and divided into 5 different zones covered with enormous motorized airfoils that can tilt on their axis. These large slat louvers can let the sun's rays heat the pool or, on the contrary, protect swimmers when they are in the closed position.
Additionally, two cassette awnings now add shade next to the barbecue and above the pool. Equipped with dimmable LEDs, they can provide comfortable lighting during pleasant outdoor evenings.
The Villa, before the remodeling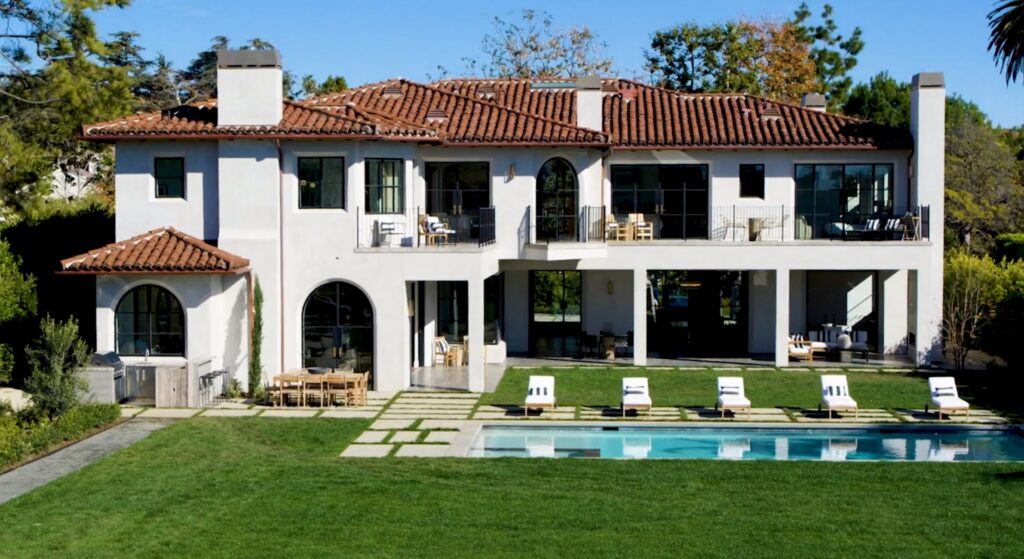 Photos after the remodeling
Villa Armoniosa – Las Vegas
This house was complete in 2020 and featuring Passive House building methods and products and cutting-edge design. Set on 1.5 acres and featuring nearly 10,000 sq.ft., complete with a guest house, pool
and cabana, this window-centric estate home utilizes Passive House methods that allow it to be ultra energy-efficient, even in the desert! It also provides a very healthy environment with superior airtightness for both energy efficiency and indoor air quality.
The entire house is equipped with 53 motorized External Venetian Blinds to protect all the rooms from unnecessary solar radiation.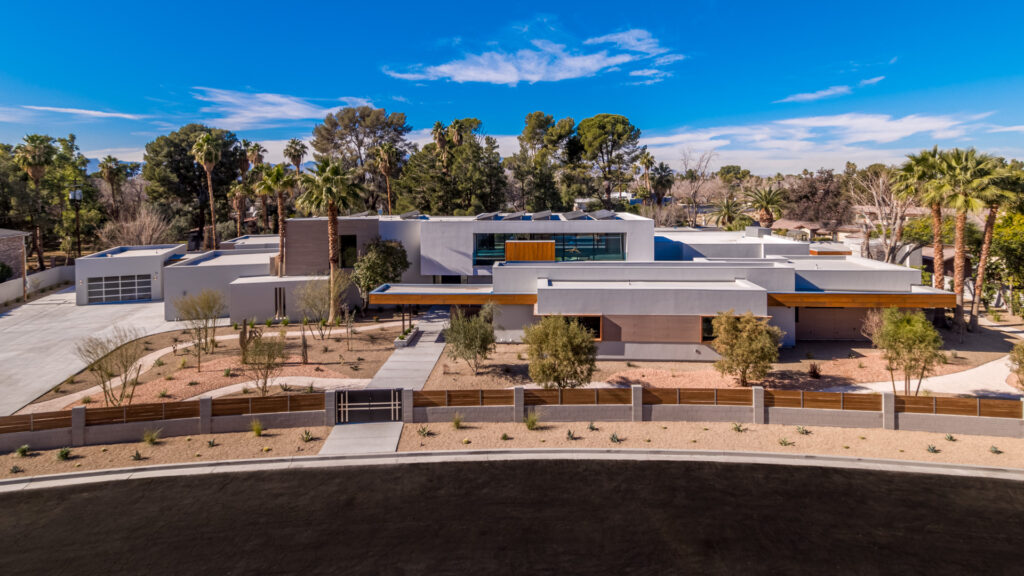 Passive House Los Angeles (PHLA+) – Culver City
Passive House LA is a Zero Net Energy (ZNE) Home but also the first newly built "Certified Passive House" in Los Angeles and among the first Passive Houses built in Southern California. This 1,750 square feet house designed by PARAVANT Architects is strategically planned to showcase the back-end technologies and benefits of the "Passive House Standard", including home health, extremely high efficient energy use, and sustainable building practices.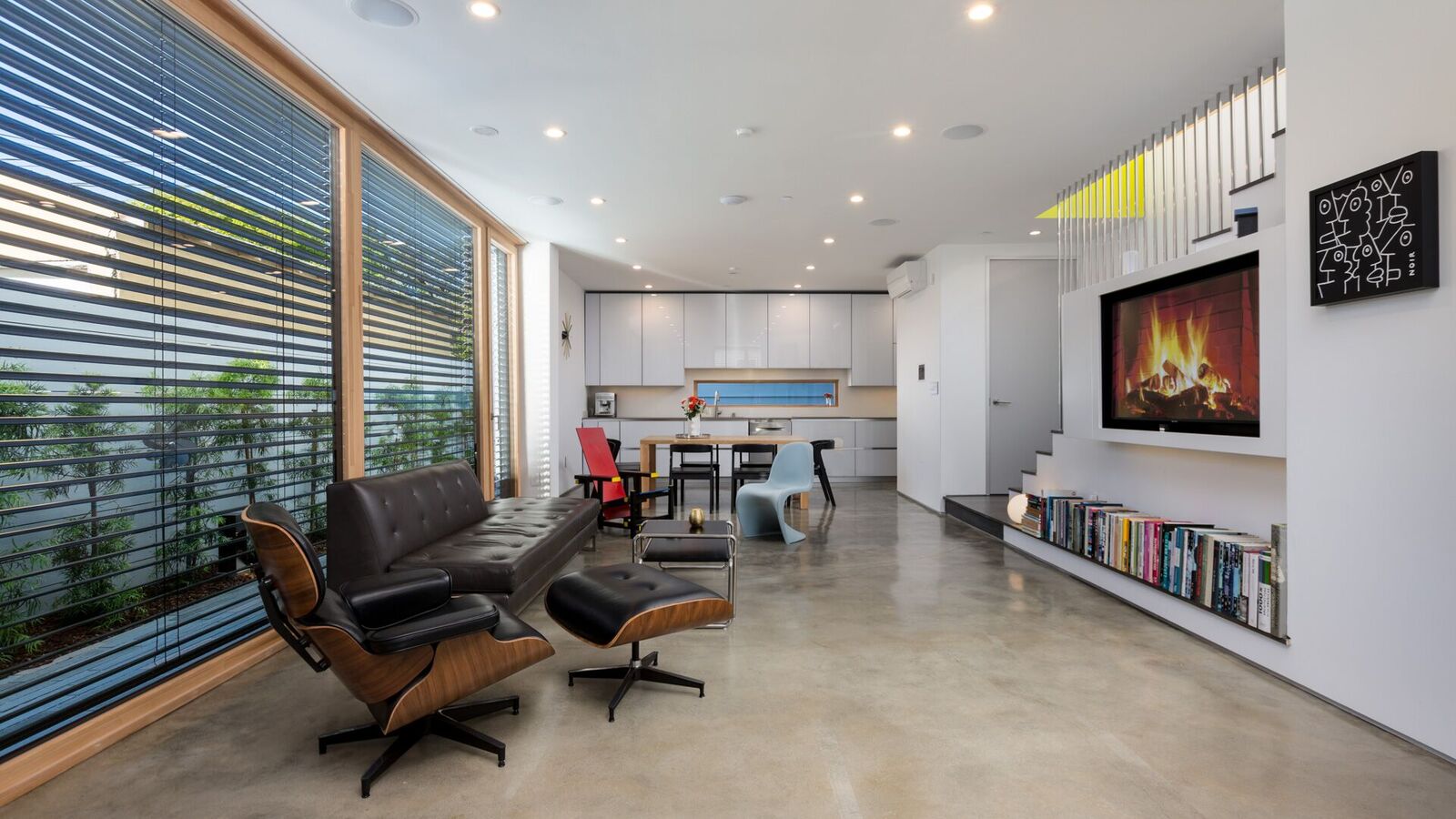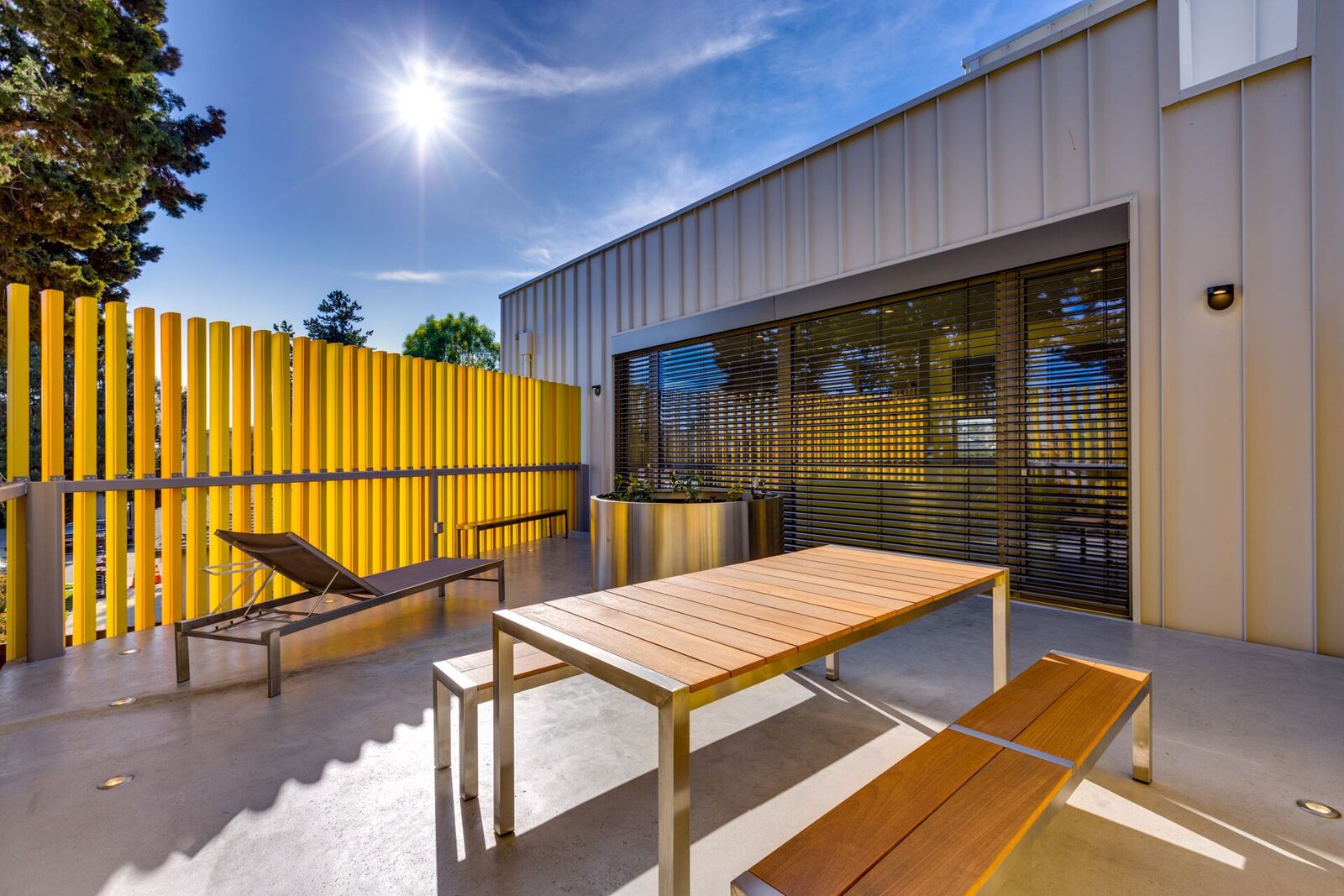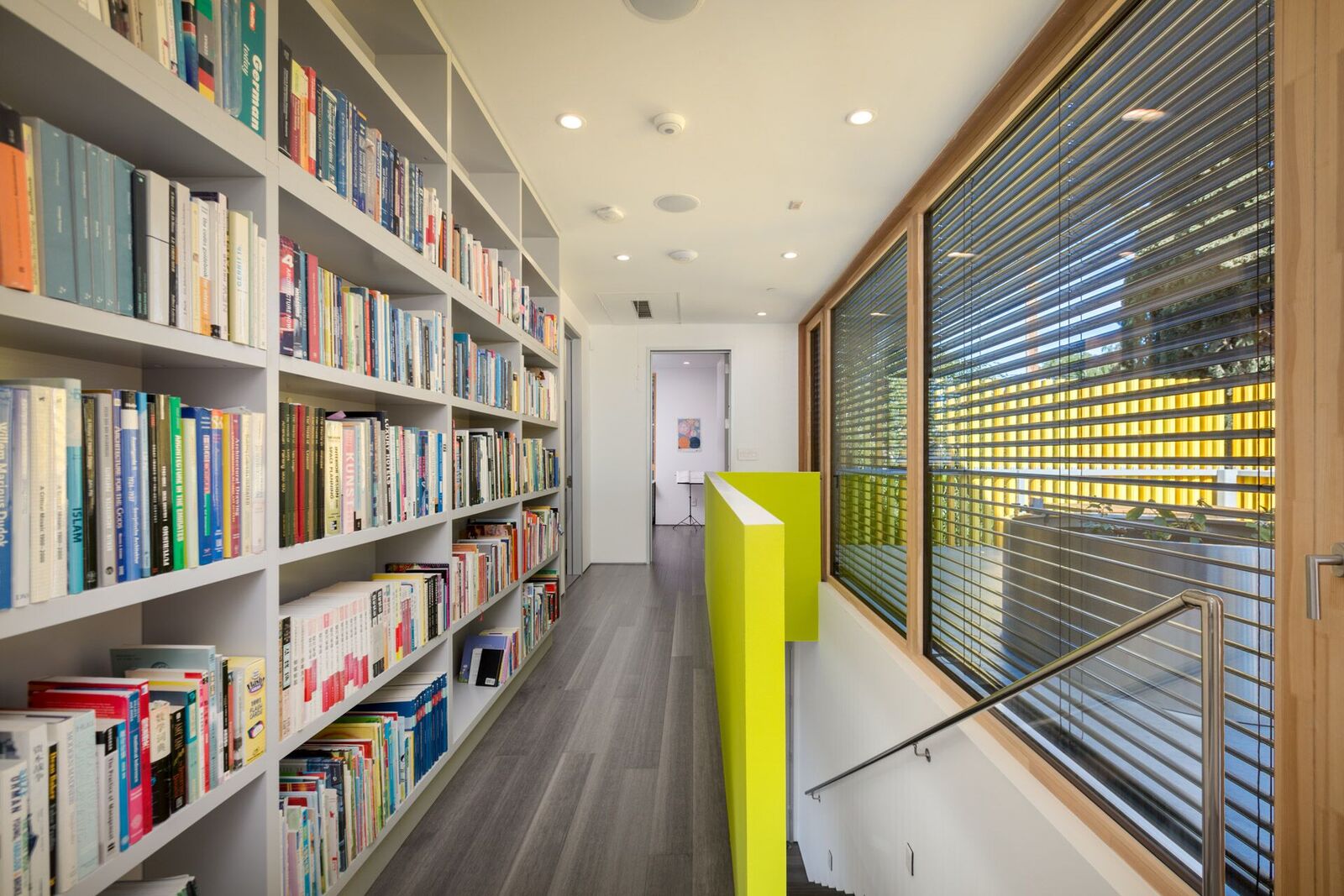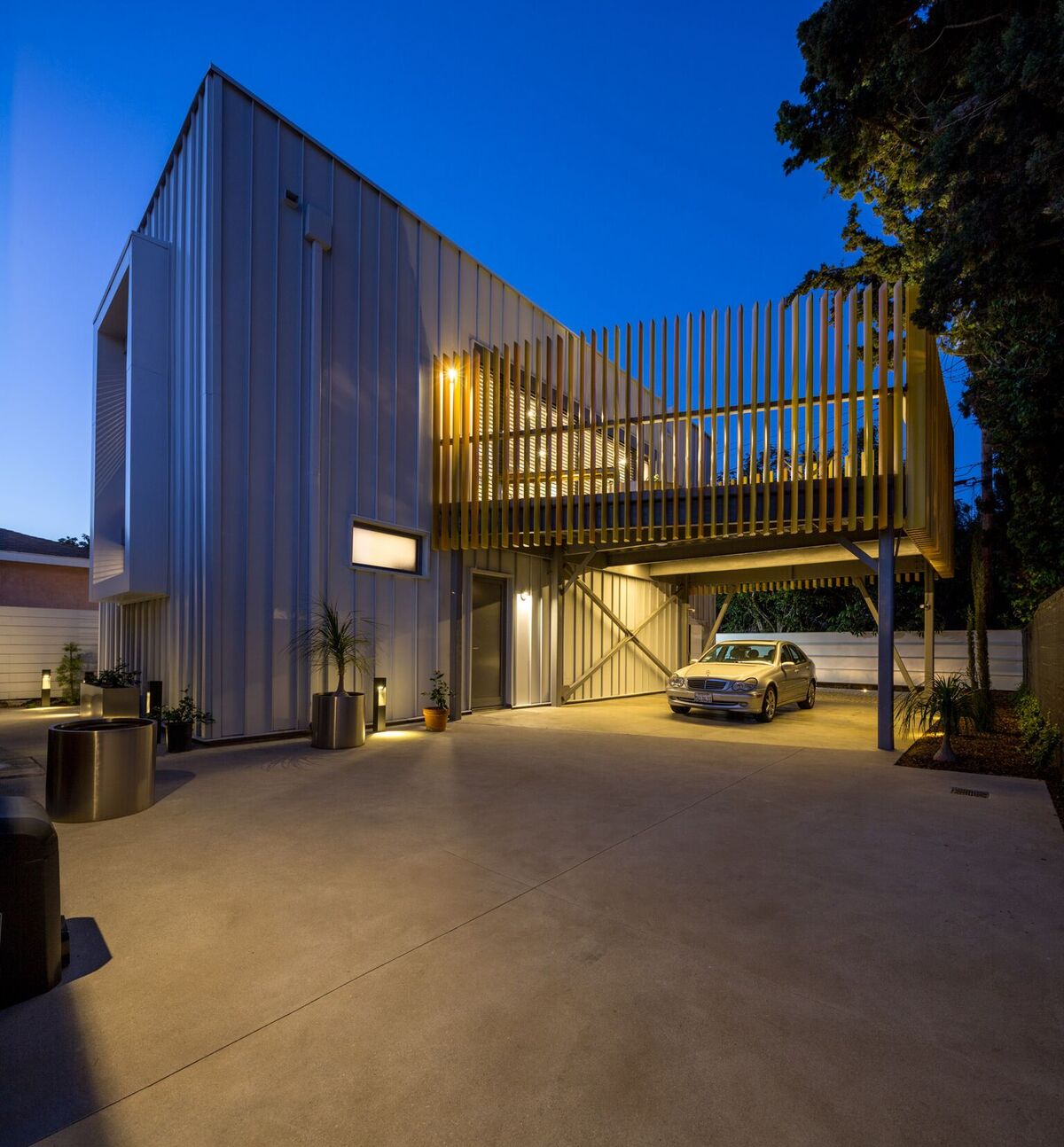 San Onofre Custom Home – Pacific Palisades
Villa San Onofre, Pacific Palisades was originally built in 1973 with 4,892 square feet. After its major renovation is finished by Arya Group, this Design Custom Home has over 20,000 square feet of living space. Nothing has been spared during this extensive work, impressive deck, additional floor and basements, beautiful swimming pool with a stunning view of the mountains and the Pacific Ocean.