The extruded hollow slats offer flexible design in a variety of shapes and colors.
These stable salts are particularly well-suited for wind-exposed locations.
The systems can be mounted in a rigid or movable fashion and can be motor-operated.
Fields of application
Rigid and movable sun and heat protection systems
Facade cladding
Weather protection
Slat profiles
With their variety of shapes and colours, the slat profiles offer numerous opportunities for facade design and light guidance.
The slats can be positioned in an overlapping, overhanging, horizontal and vertical arrangement.
Different shapes

Perforated or Not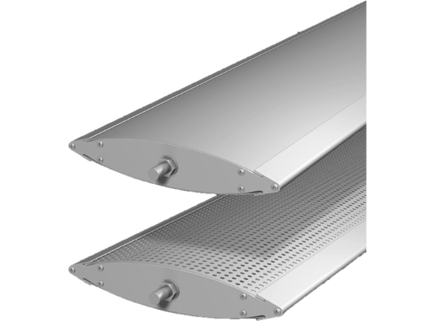 Assembled Vertically or Horizontally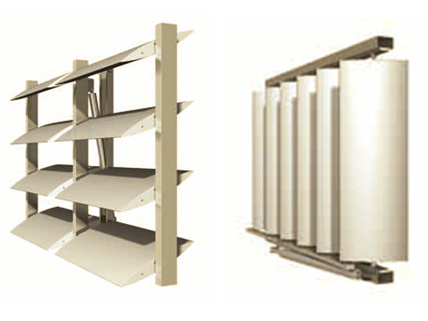 Color
Choose a color for the frame and the slats which harmonize with your style of living. Eight structural colors feature a finely textured finish with a metallic appearance.