During the 1970s, in response to the oil embargo, North American builders started to explore new ideas for homes that would use little to no energy at all. The sun was supposed to be the main heat source instead of gas.
A decade later, following a discussion between two University Professors, the Passivhaus concept was born and the German State of Hessen, through financial assistance, allowed more research to be done. It resulted in the first residential Passivhaus in 1990 in Darmstadt. That is why Passivhaus is often given a German origin.
The Passive House Standards kept on spreading across Europe and in 2006, the United States had its very first Passive House Building with Camp Waldsee in Bemidji, Minnesota.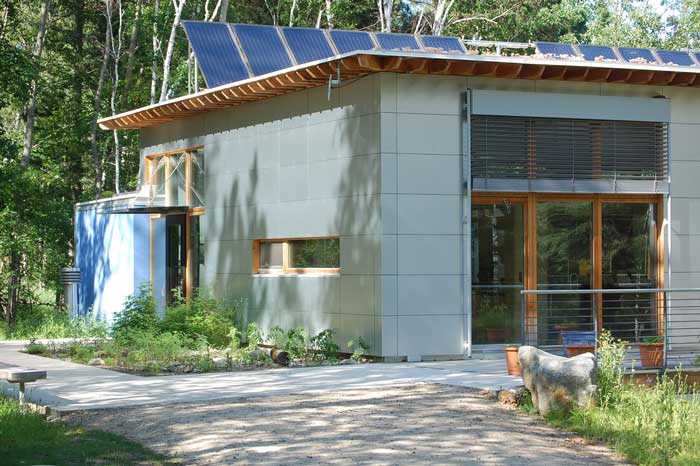 As you can see, most of the first Passive House Buildings were residential and centered on the idea of keeping heat inside. This worked perfectly for colder climates. As the concept kept on reaching new locations, mainly warmer climates, the Passive House Standards started focusing on reducing excessive solar heat as well. Old and new shading techniques were implemented like shadow from Trees, Brise Soleil, Pergolas with Vines, Vertical Gardens, Green Roofs and Exterior Blinds.
But before we go any further, let's go back to the basis of Passive House. What are its 5 principles?
As previously discussed in an article about the Icebox Challenge in Los Angeles, the 5 principles are: climate specific insulation levels, thermal bridge free connections, high performance windows & shades, airtightness and continuous ventilation.
Passive House Standards has a misleading name. Indeed, it doesn't focus only on single family houses. It can be applied to any building like Universities, Commercial Buildings or Multifamily ones. It is also a way to reach Zero Net Energy, something all residential builders have to attain by 2020 in California, and by 2030 for commercial builders!
In Southern California, most specifically in Los Angeles county, 3 Passive Houses have been built recently.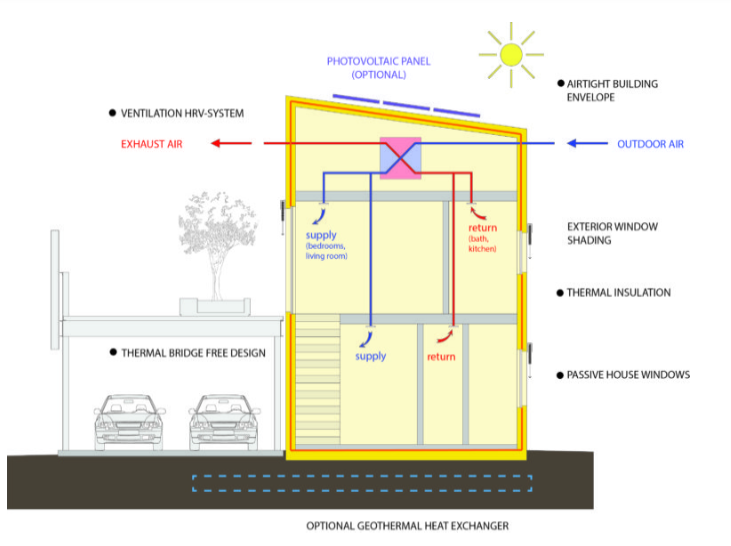 A brand new 1,750 Sq. Ft. residential Passive House in Culver City was designed by Christian Kienapfel from Paravant Architect. This design Net Zero Energy home located on a multifamily lot has a large outdoor deck over a carport. See explanation above.
A house retrofit in Atwater Village added one story to an existing 1,000 Sq. Ft. single-family house from 1906. The house is now 2,000 Sq. Ft. and Net Zero Energy with only 16 solar panels.
A house addition in Northeast Los Angeles. Architect Sylvia Wallis upgraded of a 1909 cottage with a 1,200 Sq. Ft. new addition.
Twice a year, during Passive House Open Days, Angelenos (and many more) are able to tour these 3 houses and enjoy explanations from owners and architects involved in the process. Contact us should you be interested in coming to the next event.