November 27, 2019 / Zero Net Energy
New Buildings Institute (NBI) invites designers, builders, developers and owners of zero energy and low energy commercial buildings to submit their projects to the Getting to Zero Buildings Database. The database represents North America's most comprehensive listing of zero energy and zero carbon buildings including verified projects and emerging projects that have a goal of getting to zero, but have yet to achieve the outcome. Submitted projects are vetted and added to the interactive database where users can search and sort based on numerous factors including location, building size and building type.
"As more cities and states set lofty climate action goals, zero energy buildings are playing an increasingly important role in reducing carbon emissions and costs associated with operating buildings," says Ralph Di Nola, CEO of NBI. "By submitting their buildings to our registry for inclusion in the Getting to Zero Buildings Database, people can gain recognition for their leadership while also increasing awareness about the positive economic, environmental and human health impacts of zero energy buildings."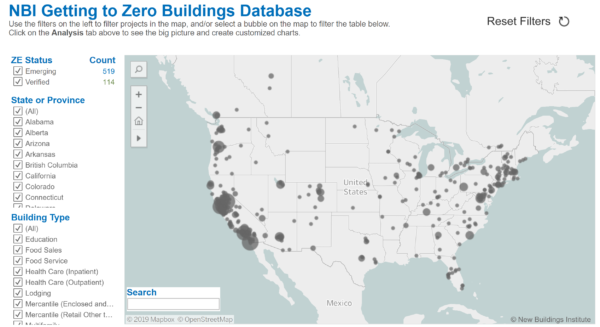 A zero energy building is one that consumes only as much energy as is produced over the course of a year by clean, renewable energy such as solar power. The count of commercial buildings in the Getting to Zero Buildings Database has grown by more than 30% to 628 buildings since NBI released the 2018 Getting to Zero Status Update and List of Zero Energy Projects.
In the residential sector, the number of zero energy homes in North America has grown to more than 20,000, representing a 59% increase over the 2018 count, according to the new Zero Energy Residential Buildings released in July by TEAM ZERO. With the global market for zero energy buildings expected to reach USD $79 billion by 2025, according to a report by Grand View Research, the opportunities for equipment and building materials manufacturers, designers, builders and consultants is vast.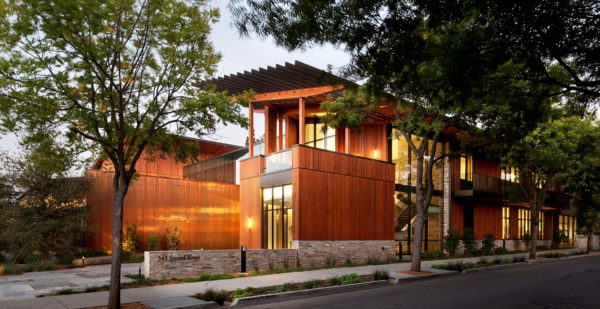 Make Your Zero Energy Building Count
Receive recognition for your zero energy or low energy project and help raise awareness about this growing segment of the building industry: submit your project to the Getting to Zero Buildings Registry for inclusion in the Zero Energy Buildings Database. By submitting your building to the list, you'll help building professionals learn about your project and help increase awareness about the growing demand for zero energy buildings.
The form takes just a few minutes to complete. Go here to get started: newbuildings.org/project-registry/
(Note, you'll be asked to report your Energy Use Intensity (EUI) and Renewable Production Intensity (RPI) numbers, but won't need to report actual energy usage. Buildings are accepted to the registry on an ongoing basis but to be included in the 2020 Status Report, your project must be submitted by January 31, 2020.)
CONTACT
Connie Umphress
New Buildings Institute
[email protected]