On June 26th, San Francisco will see its 3rd edition of the Energy Efficiency Awards – German Innovation in U.S. Buildings. The Representative of German Business for the Western United States (GACC West) intend to recognize German innovators and leaders in green building and energy efficiency.
What is it exactly?
The Energy Efficiency Awards recognize outstanding achievements by German companies in the field of building performance in the U.S., showcasing technologies and innovations that contribute to energy efficiency in buildings.
Several interesting figures will be speaking during this remarkable evening, like General Hans-Ulrich Südbeck (German Consulate General San Francisco), Kristian Wolf (CEO of Representative of German Business), Debbie Raphael (Director of the San Francisco Department of the Environment) and Tony Saracino (Sustainability Customer Engagement Manager at Autodesk)
Only 5 finalists will get the opportunity to pitch their product in front of industry experts.
-Behnisch Architekten and Transsolar
-Josef Gartner GmbH
-MeteoViva
-Vector Foiltec
-Warema with CPHBA
The later will be featured for its contribution to PHLA+, the new built Passive House of Los Angeles. Indeed, the Warema Exterior Venetian Blinds were installed to reduce the AC consumption while allowing for Natural Light to come in. A perfect green product for an enhanced energy efficiency.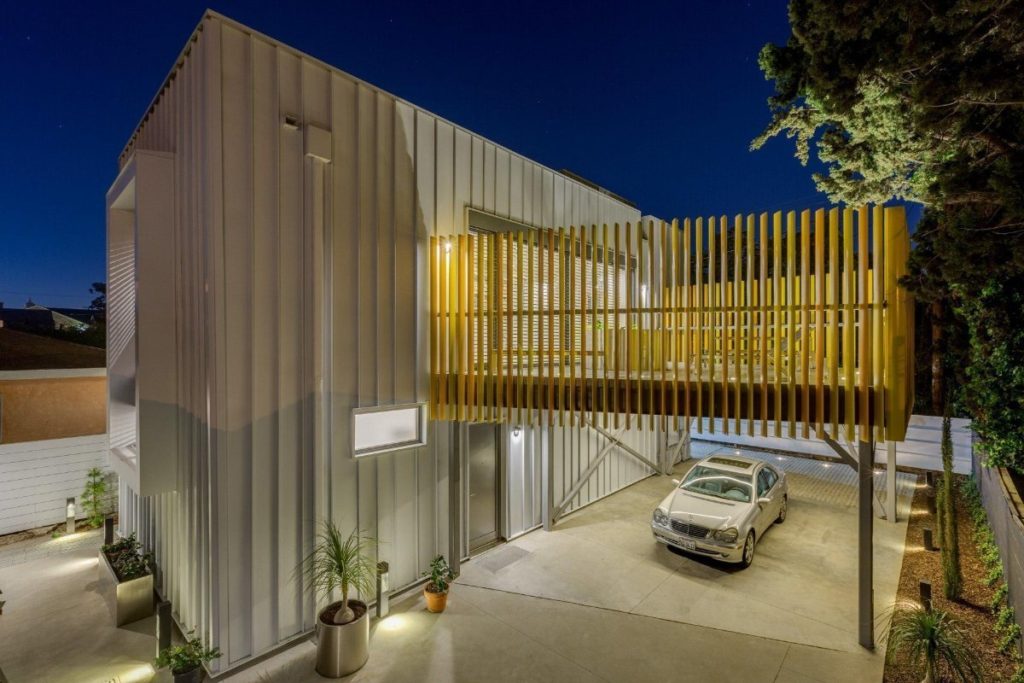 The five finalists will have the opportunity to present their product in front of industry experts. The jury final decision will be based on innovative characteristics and achieved energy savings.
Who is the jury?
-Bronwyn Barry, President of the North American Passive House Network
-Melanie Colburn, Pacific Region Manager at the USGBC.
-Peter Reppe, Energy Analyst and Design Consultant at Brightworks Sustainability
-Stefan Schwab, CEO of Enlighted
-Steven Straus, President at Glumac
Let's take a moment and thank all finalists for their contributions toward a greener environment, no matter what happens on June 26th.
For further reading, find here more information about Passive House in Southern California.